RCM for

Hospitals and Hospital-Based Providers
Our RCM solutions for hospitals and hospital-based providers are provided by Innovative Healthcare (now part of Resolv). Innovative Healthcare has more than 25 years of experience helping hospitals and hospital-based practices get the best results from their revenue cycle. After three decades, we understand the complexity of hospital revenue cycle management. Our powerful technology and exceptional service are designed to optimize hospital and health system revenue cycles in a constantly evolving environment.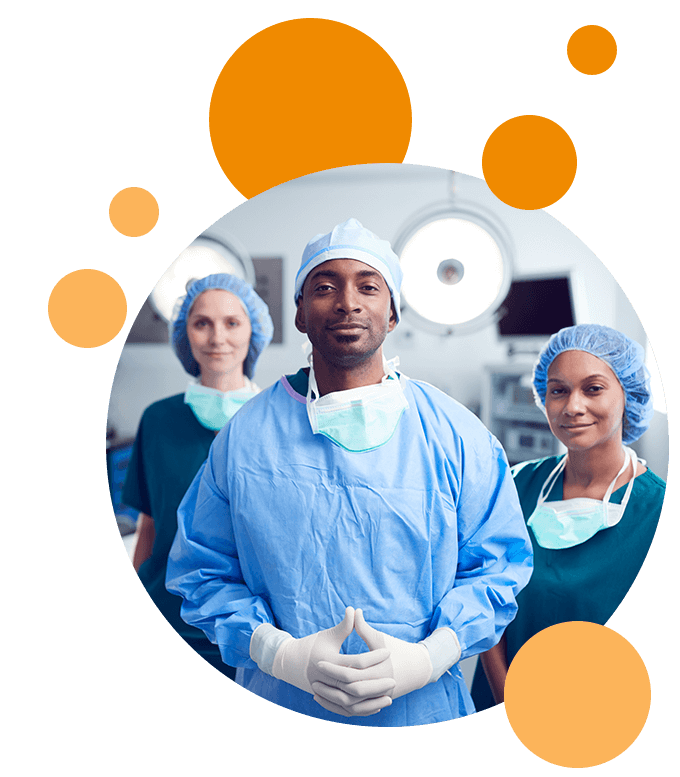 Optimize Your Billing, Coding and Collections Processes
Expedite your Revenue Cycle
Our team provides customized hospital-based billing technology and services to streamline your RCM processes.

Maximize
Collections
Our expert services reduce your days in A/R, improve cash flow, decrease billing errors, and reduce claims denials so your organization earns more revenue.

Enjoy a Happier Staff and Patients
We streamline the billing process so your patients' billing experience is smooth, and you can focus more time on patient care.
Expert RCM Services for Hospitals and Hospital-Based Providers
We offer end-to-end revenue cycle management services for hospitals and hospital-based providers.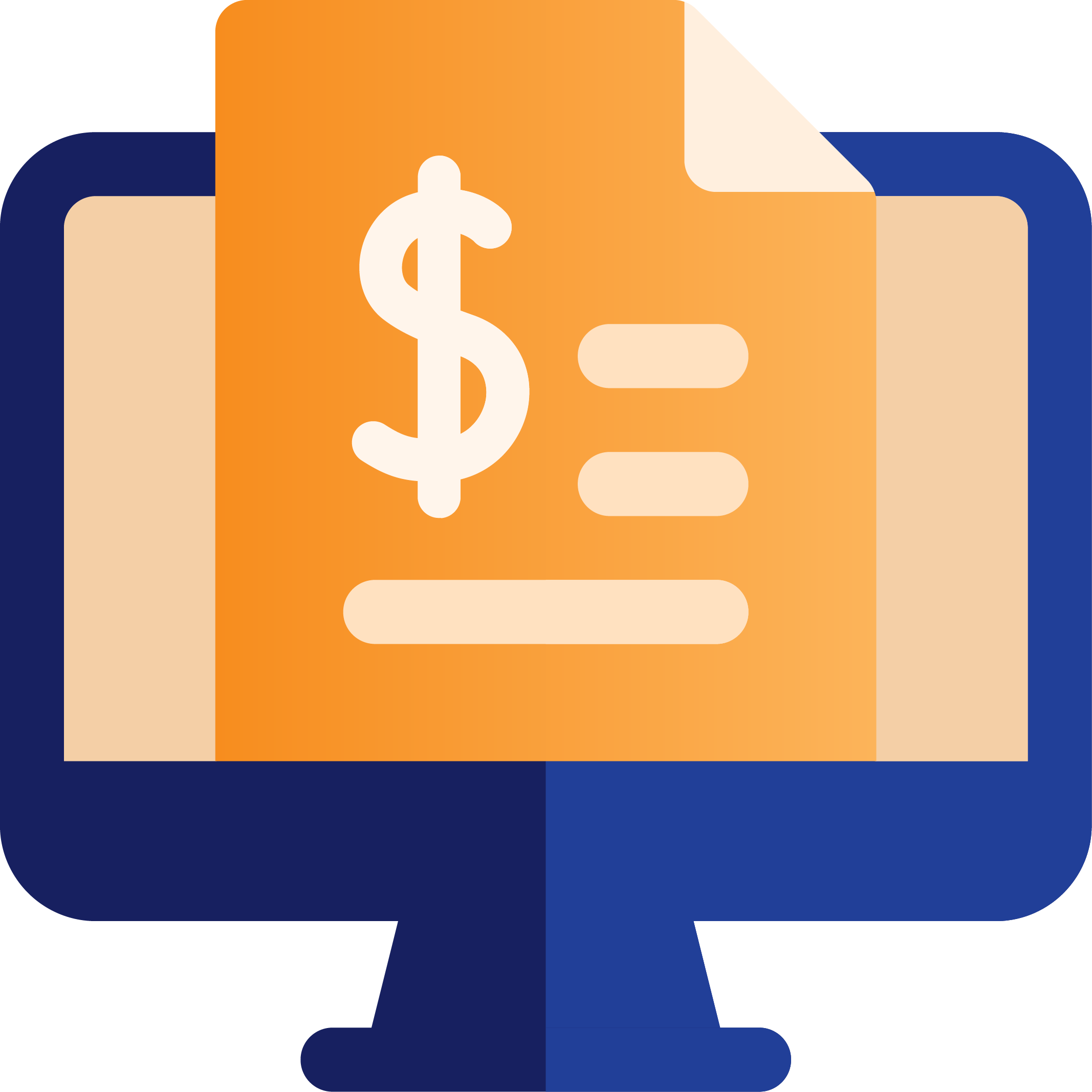 Billing
– Electronic claims submission
– Enhanced patient experience technology
– A/R Denial and appeals advanced analytic follow up
Inventory Control Processes
– Continuous audit controls
– Time-stamped workflow
– Real-time accounting of all patient records
Coding
– Proven Clinical Documentation Improvement (CDI) System
– Documentation analysis
– Real-time lost charges reporting
EDI - Electronic Data Interchange
– Enhanced interoperability
– Unstructured to structured data
– Optimized API technology
Credentialing
– Provider Enrollment – Group & Individual
– NPI review
– Managed Care contracting
Reporting
– SalientView analytics
– Group and provider
– Unlimited reporting capability
Practice Management
– Customized solutions to enhance the relationships between group/provider, hospital, and advisors.
Consulting
– Consultative approach to revenue cycle management. Tailored solutions to fit your specific need.
We performed an extensive search for a new RCM partner and Resolv was the clear choice. The Resolv team made the transition happen seamlessly. Our account managers utilize a personal approach with our accounts. Resolv is very detail oriented and helped our group discover and recoup a significant financial discrepancy from our previous billing company. Having Resolv as our practice management group has been a positive change and I highly recommend them. 
CEO – Emergency Medicine Group
reduction in accounts recievable
revenue increase in one year
Hospital-Based Specialties we Serve
Our specialized solutions support the revenue cycle management needs of a variety of hospital-based specialties, including:
– Emergency medicine
– Hospital medicine/inpatient
– Urgent care
– Anesthesiology
– Radiology
– Clinical pathology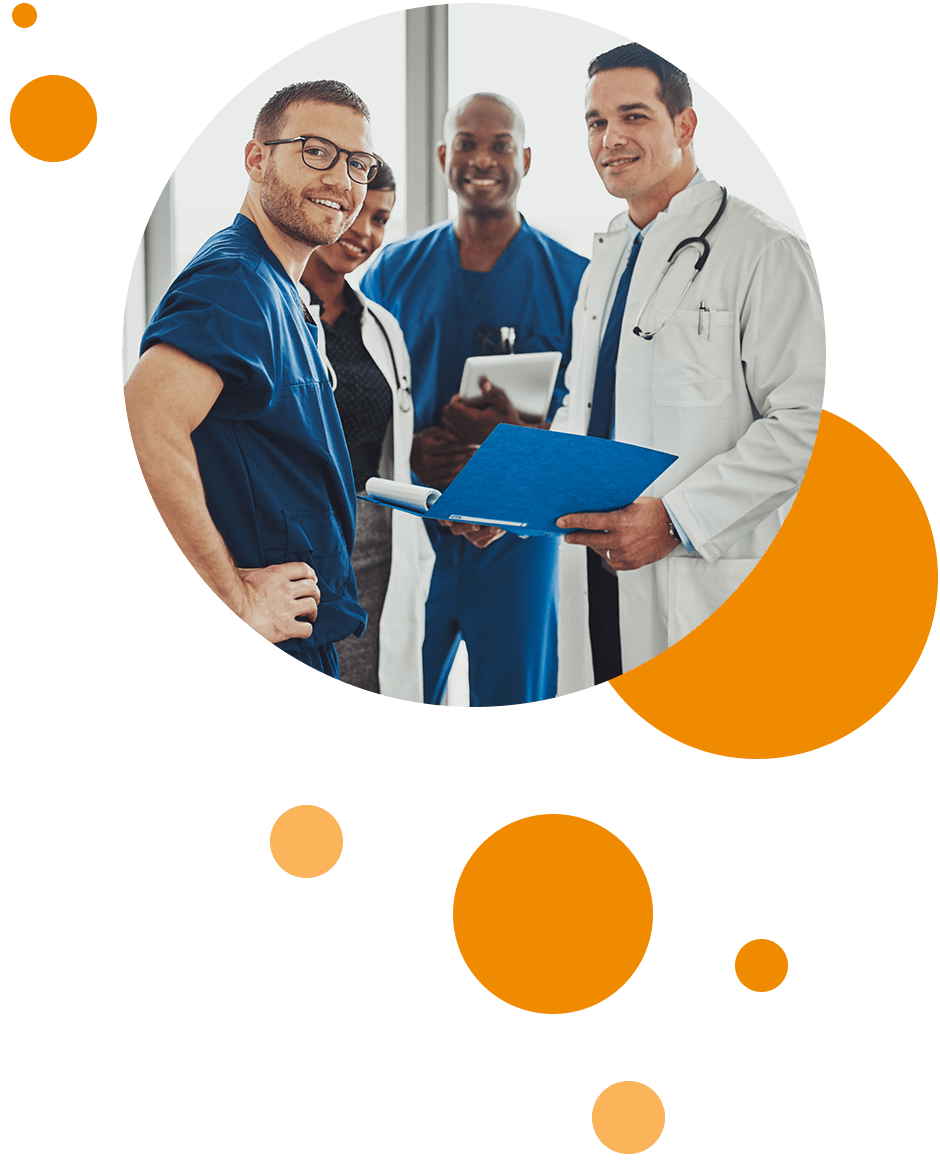 Outstanding RCM Services, Powered by Outstanding Technology
Resolv formed from a collective of exceptional revenue cycle technology solutions. We are software agnostic and able to work with your system, however, we offer the following technology for hospitals and health systems.
SalientView is a web-based revenue cycle management reporting tool. Its transparent and comprehensive data dashboard allows healthcare executives, providers, hospital staff, and finance professionals to view trends and make decisions based on actionable data. SalientView helps our clients improve not only revenue cycle but practice operations overall.
Looking for a Revenue Cycle Management Partner who Specializes in Hospital-Based RCM?
Connect with our expert team to learn how our RCM services and technology can help your organization.