Streamline Your Medical Office Revenue Cycle and

Efficiently Maintain Clinical Data
The ideal revenue cycle management technology to optimize ambulatory practice workflow.
– Manage clinical and administrative workflows with ease and accountability
– Automate time-consuming administrative tasks
– Streamline billing and revenue cycle functions
Please fill out the form below to request a CareTracker demo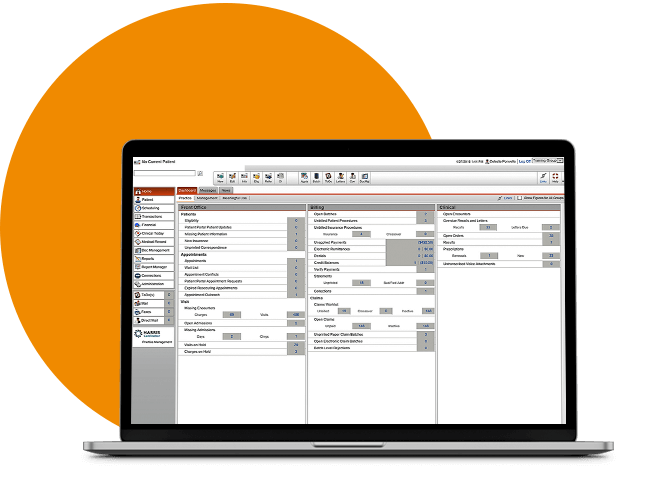 CareTracker software is a comprehensive, web-based practice management and electronic medical record solution built to streamline your medical office revenue cycle and the management and maintenance of clinical data.
"The practice management and electronic medical record software is easy to implement and use, and the entire support team is readily available whenever we need them, whether it's over the phone or in person."
Amy Barilleaux Griffin
M.D. & Christopher M. Griffin, M.D.
– Automate patient scheduling and registration, verifying eligibility at every step
– Scrub outgoing claims prior to submission, maximizing your "pay at first pass"
– Return to payers daily to check claim status
– Monitor contracts for underpayment
– Route issues to billing staff and managers, ensuring accountability at all levels
– Process prescription refill requests 24 hours a day
– Monitor, measure, and escalate all clinical messages
– Provide chart summaries, flow sheets, registry flags, and clinical notes with the click of a mouse
– Give caregivers the option to use as little or as much structure and decision support as they desire, with options for voice, point-and-click, and free-text fields
– Allow physicians to transition to an EMR without working more hours or sacrificing revenue
Learn How CareTracker Can Help Your Practice
See for yourself how CareTracker could optimize your ambulatory practice workflow and cash flow.