Specialized Revenue Cycle Management Solutions,
No Matter Your Specialty
Our suite of highly specialized RCM solutions combines decades of industry-leading expertise to optimize your financial performance and the patient experience.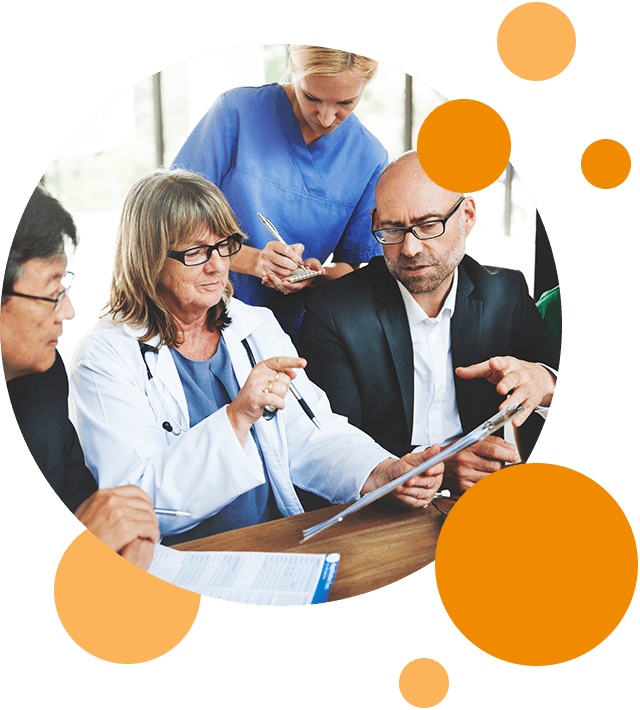 Custom Revenue Cycle Solutions for Your Unique Organization
Our team is experienced with more than 30 ambulatory and hospital-based provider specialties as well as a variety of ambulatory services and service locations. Our expertise also includes dental practices, workers' compensation, and personal injury claims management. In addition, we're experienced in many practice management and laboratory billing solutions.
Our specialized services include:
Ambulatory
Practices and Group Providers ›
Laboratory Service
Providers ›
Hospitals, Hospital-Based Providers and Urgent Care Centers ›
Dental Practice Providers
and Dental Support Organizations ›
Worker's Compensation
and Personal Injury Providers ›
"When Resolv Healthcare took over our account, our revenue increased significantly. They found several tactical errors in our billing practice improving our coding and decreasing claims rejection. Resolv Healthcare is fabulous."
Dr. Annette Billings
Pasadena Orthopedics
Leverage our expert consultants and technology-enabled RCM services to improve
collections and take the burden of coding-and-billing-related administrative tasks off of
your staff.
Uncover RCM Optimization Opportunities
Our expert consultants will review your unique needs and connect you with specialty RCM solutions designed for your organization.
Implement Outstanding RCM Solutions
Our team will collaborate with your team to implement technology and services that will streamline your RCM processes so you and your staff can focus more on patient care.
Maximize Collections and Revenue
We will harness data to optimize your billing and collections, continuously improve financial performance, and help you grow your organization.
No matter which of our specialized solutions work for your organization, our teams are always dedicated to:
Maintaining High-Levels of
Transparency
Delivering Outstanding
Customer Service
Achieving Measurable Results
Reducing your Administrative
Headache
Looking for a Revenue Cycle Management Partner to Transform Your Revenue Cycle?
Talk with our experts to identify which Resolv revenue cycle management solution is best for your organization.